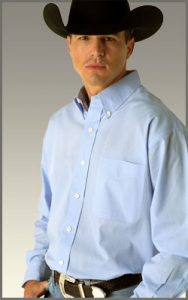 SamMooreCountry@yahoo.com
I was born and raised in the piney woods of East Texas, in a rural area twenty miles from the nearest town. I was the youngest child, and only boy, of my parents' five children. My father made a living as a concrete contractor, and my mother stayed home and took care of all of us. Very early in life I learned the value of love, respect, and hard work, and I try my best to maintain those values today. I also learned how blessed I was to grow up in the country, hunting, fishing, and being surrounded by people that loved country music.
From the time I was born, music has played a major role in my life. I grew up listening to my mom and sisters sing all the time, whether it be at church, or at home, one of them was always singing something. I loved to hear them sing, but I also loved that station my daddy had his radio set on. I got hooked on country music, listening to legendary voices sing songs like Working Man Blues, Smoky Mountain Rain, and Amarillo by Morning. Never did I think that I would one day be chasing the same dream that they once did.
As I grew older, sports became a big part of my life. Baseball, football, and golf consumed most of my time throughout my teenage years. I especially loved playing baseball, and as most kids do, dreamed of playing professionally one day. That dream soon faded after I graduated high school and got a job in the real world.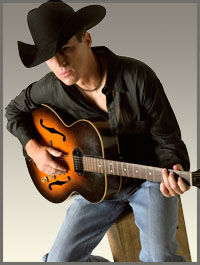 I was working twelve hour shifts operating heavy equipment, and after work, me and some friends would go shoot pool and sing karaoke to relax after a long day. One night after I got through singing, a talent scout for a Nashville label came to my table. We talked about my future as a country singer, and what I would have to do to fulfill such a dream. I had never thought about trying to make it as an artist before, but as the days went by, I couldn't stop thinking about my future as a country music artist. I decided to save up some money, buy a guitar, and learn how to play it. Not long after, I began writing songs and playing local clubs for tips. Soon I had a band, and we were playing everywhere around East Texas that we could. I played the club circuit for a couple of years, and made sure that this was what I wanted to do, before making one of the biggest decisions in my life.
My wife and I moved to Nashville in the summer of 2004, to pursue this amazing dream to another level. No matter how rough this road of life may get, I'll always have country music to cushion the ride.
Sam Moore: I Don't Need Mexico (CD)
$12.95
Song List
Home With You
That's A Gift
I Don't Need Mexico
Death Do Us Part
Redneck Man
I Should've Stopped You
Turn Your Blinker On
The R.O.W.
I Love Her And She Loves Me
The Opposite Of LifeBig Buck Fever
Please Note: The Mountain Range song featured on an episode of Jack Brittingham's World of Hunting Adventure is not included on this CD.
You may order this single by calling Briar Lakes Productions at 1-800-440-4515.